The PEO Link – Top Class Employee Benefits Services
Our customers are our priority, and so the PEO Link provides them the best employee benefits services related to dental, vision, and medical benefits. Our team is a leading finances management firm, which has the best knowledge of insurances and investments to meet our clients' wealth management objectives. With our expertise and superior working skills, we have helped thousands of our customers with best asset protection, better business growth options, and effective employee benefits services for a wide range of sectors including non-profit.
We work on a customer centric working approach to analyze and fulfill customer demands. Our firm has been a champion in providing simplified administrative operations and reduced costs. Our human resource management system offers employee self service payroll service that allows employees to take care of a wide range of human resources-related tasks. PEO Link does not only allow access to alter personal information but also offers employee self service payroll. Employee self service payroll is one of the best features to manage business to ensure positive updates for your business.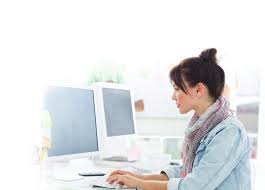 As your PEO service provider, we work to provide painless and easy open-enrollment, health benefits, health apps, and health cards using some of the best products on the market. We provide the customer service with more refined decision support.
Contact the PEO Link to the get online payroll services from experts. Our team offers the best employee benefits services, human resource outsourcing services, and the best-in-class employee self service payroll service. In this highly competitive corporate world, give your business a greater boost by and contact PEO Link.